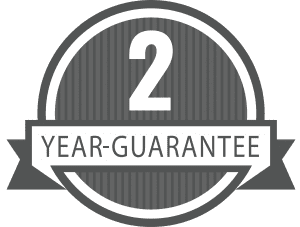 Things you should know…
To obtain our guarantee service, you will need to send your instrument directly to Musical Instrument Hire Co. Just as is the case when you send a product to a manufacturer for repair, you will be responsible for paying all shipping costs — both the cost of shipping your items to Musical Instrument Hire Co and the cost of Musical Instrument Hire Co shipping them back to you.
The Musical Instrument Hire Co guarantee is NOT a "no-fault" guarantee. We're going to do our best to take care of you, but coverage applies only if your product malfunctions under normal operating conditions. "Consumable" parts, components, and accessories are not covered under this guarantee. Although this is not an all-inclusive list, examples of "consumables" are strings, pads and corks, reeds, and cases.
As musicians ourselves, we understand and identify with the frustrations that arise when an instrument goes wrong, but we do of course, have to be realistic and state that we can't be held responsible for lost work, lost studio time, lost wages, or the emotional strife or other ancillary issues that are created when an instrument fails and/or during the time the equipment has been sent to us for repair. What we will do is our very, very best to get your instrument back to you in working order as quickly as possible.
Finally, it's our goal to be fair and offer you real value when you buy musical instruments from us. We also need to make sure that by offering our Free 2-year guarantee, we're not creating an opportunity for someone who's less than honest to take advantage of us. So, we reserve the right to accept or reject any product presented to us for guarantee coverage. And for the same reasons stated above, we also reserve the right to modify the conditions of this guarantee at our discretion.