Looking After Your Flute is Important!
Looking after your flute ensures a lifetime of playing and enjoyment.   As with anything mechanical, keeping your flute clean and treating it correctly alongside regular servicing by a trained technician your flute will play better and be more reliable in the long run.  The player can follow some simple care and maintenance advice to help with this care.
Assembling the flute
Before assembling your flute, it is a good idea to check the joints are free of dirt, or grease – these are the sections of the flute that fit into and onto each other.
When you fit the flute together there are two things to avoid. Firstly, holding or squeezing the mechanism/key work on the flute. There is enough room to hold the flute without doing this. Secondly, fitting the flute together on an angle it must be fitted with the flute sections running parallel to each other. This rule applies to fitting both the foot joint and head joint.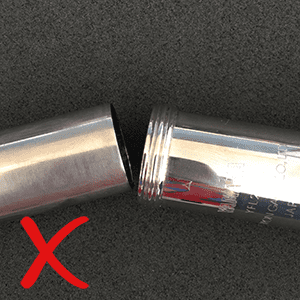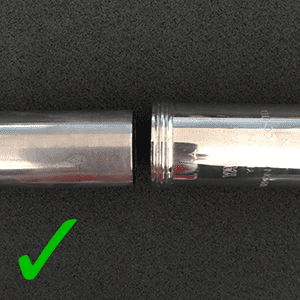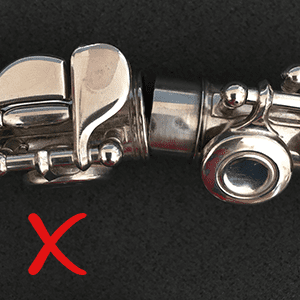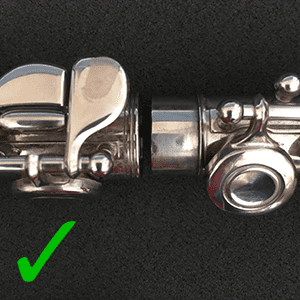 Cleaning rods can be made from wood, plastic, and metal. Metal can scratch the inside of the flute and are never recommended.
Cleaning/Polishing the External Surfaces
After being handled your flute will almost definitely have fingerprints, grease, or sweat on the body. Anything left behind after playing should be removed using a microfiber cloth before placing the flute back inside its case.  If left, this can overtime cause the plating to be removed.
To bring back the shine by removing any tarnish, you can use a silver cloth although this should not be used every time. NEVER apply any liquid cleaners, this will easily get into the pads and mechanism and cause problems.
Storing Your Flute
The best place you can store your flute is the case, away from any heat source such as a radiator. If the flute is kept out it will tarnish faster and if knocked over it can easily be damaged.  If you are leaving your flute out of the case, then a flute stand is recommended.
If for any reason the joints are stiff, tight or lock themselves together then you should take your flute to a technician to have the problem rectified. Never try to pull or force the flute in anyway.
Swabbing – Cleaning the Inside of your Flute
This is one of the most important parts of maintenance. Swabbing inside the flute can extend the lifespan of the pads and mechanism. Your flute should have a cleaning rod with it, and we recommend a lint-free gauze cloth. Simply pull the corner of the cloth through the eye of the cleaning rod and pass it through the flute. This removes any condensation.