On this page you will find:
Choosing Your First Saxophone
If you have no previous experience, choosing an instrument to hire can seem like a minefield. There are so many makes and models on offer and such a range of prices that you may feel that you need some guidance.
If you already have a teacher, it is well worth asking for their advice. It isn't much fun to arrive for your first lesson to find that the teacher doesn't like the instrument you have hired!
In this article we will look at the saxophone family, the brands, how we decide which saxophones to stock, and help you to choose which saxophone would be best suited to you.
The Saxophone Family – An Introduction
The saxophone, often referred to as the sax, is a family of woodwind instruments. It was invented by the Belgian instrument maker Adolphe Sax in 1840 and was aimed at being the biggest sounding and powerful instrument within the woodwind family. There are fourteen variations of the saxophone but the four most common are soprano, alto, tenor & baritone. Within that group the alto and tenor are by far the most popular.
Almost all children will start playing on an alto, adults can start on any but generally still start on an alto too.
Below we have outlined some of the main differences.
Soprano Saxophone
A very articulate sounding saxophone, and like the alto can be less costly to purchase mainly due to it's size and weight. Not all that great for the younger player but very popular with adults. Tuned to Bb and two and a half steps above the alto.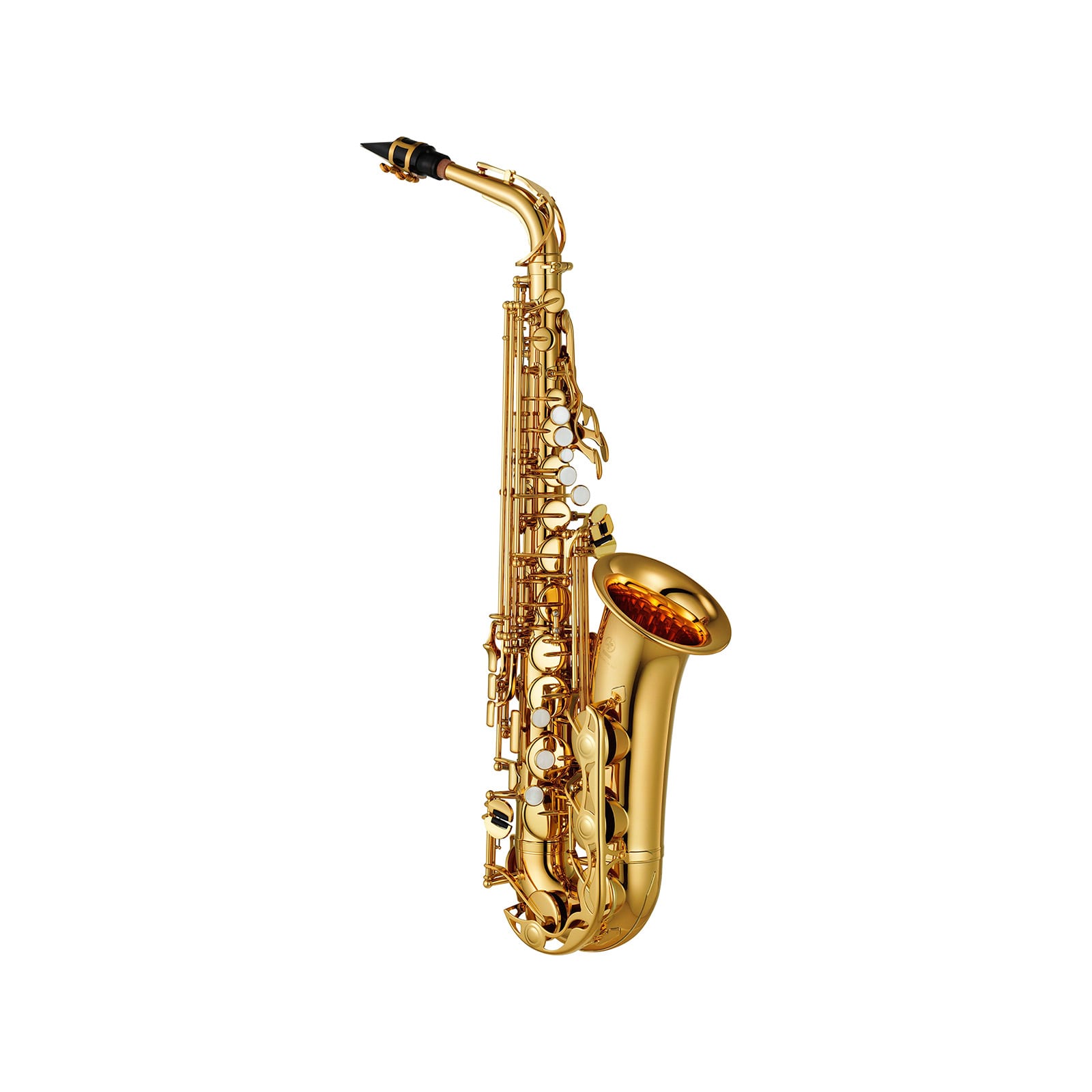 Alto Saxophone
Tuned to Eb (which is two and a half steps higher than the tenor) the alto is easily the most common starter instrument. It is smaller, nice and compact, and needs less air than the tenor or baritone. It  is also the cheaper option within the saxophone family.
Alpha Saxophone
The Alphasax is a small version of an alto saxophone but especially designed for little people.  It is made by Trevor James and has been created to enable younger children who wish to play the saxophone the chance to learn.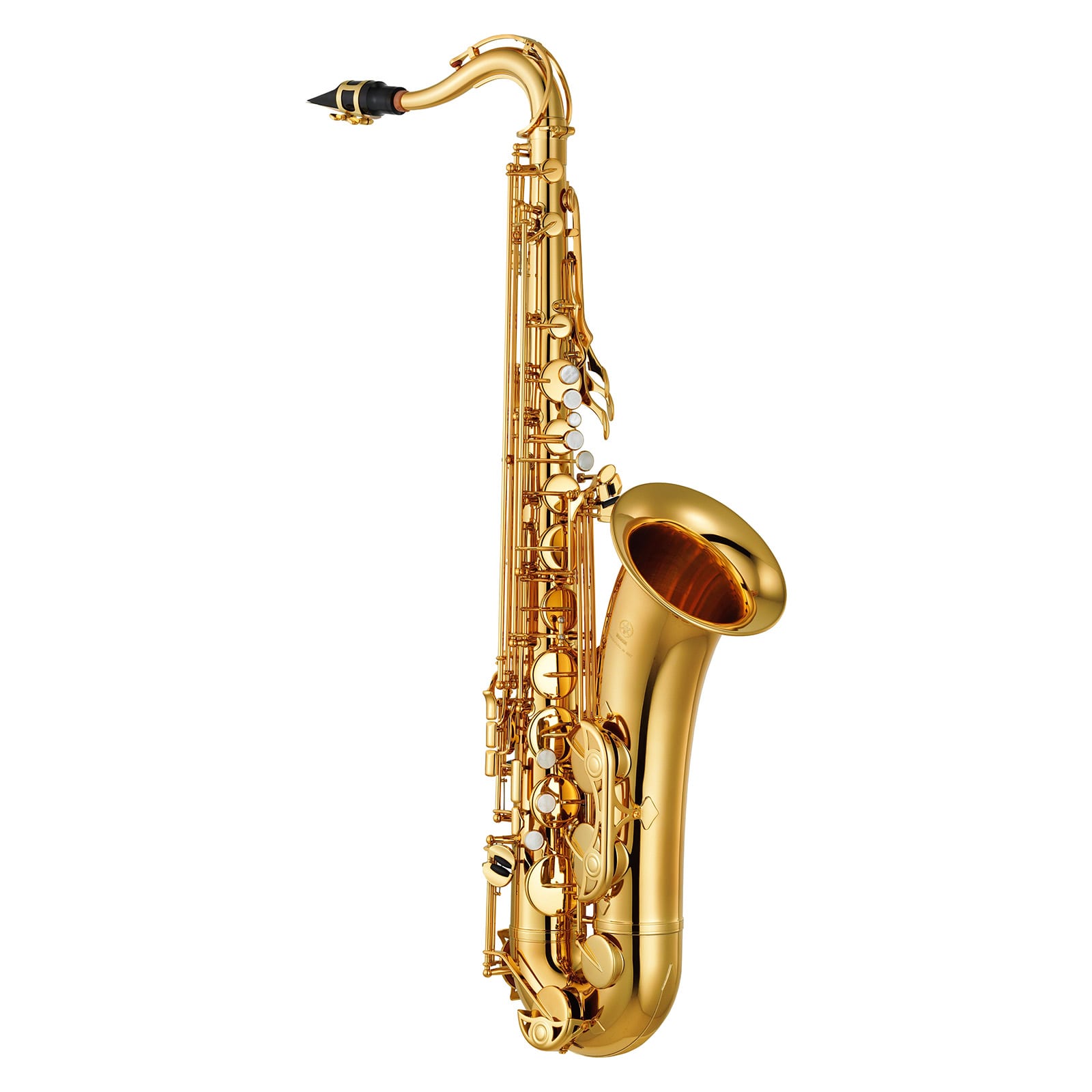 Tenor Saxophone
Often associated with jazz players, and tuned to Bb. Generally, it would be considered too large for a child to handle, and the weight can also be too much for a young player.  Great for the deep growling jazzy tone but widely used in other genres.
Baritone Saxophone
The baritone produces great sounding bass notes. It is so big it is almost always played by a seated musician. Not often used as a solo instrument and used across the genre spectrum. You'll easily hear the honking deep tones above all else!
Which Saxophone Should I Hire?
There is no right or wrong here, we only stock instruments that we feel offer the best value for money and that will help and encourage a player to learn. It is true, like with anything, the more you pay the better you get.  We have outlined each saxophone and roughly the grade achievable on each below.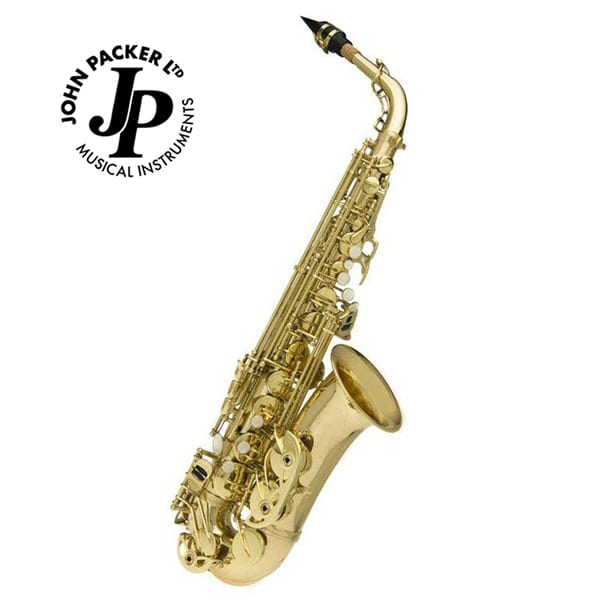 John Packer Sax
Level – Beginner
Age – Adult & Child
Grades – 1 – 3

John Packer pride themselves on building decent quality student instruments. The JP041 is an ideal starter instrument. It produces a good, mellow sound and suits beginners and those returning to learning the saxophone.
It won't stand the test of time like some other brands, and doesn't give the level of refinement you would expect to see from J Michael, Jupiter, or Trevor James but it is still far superior to other brands that are on the cheaper side.
Summary
One of the more popular beginner saxophones on the market mainly because of the price point.
Once you are past the basics you will more than likely be looking to upgrade.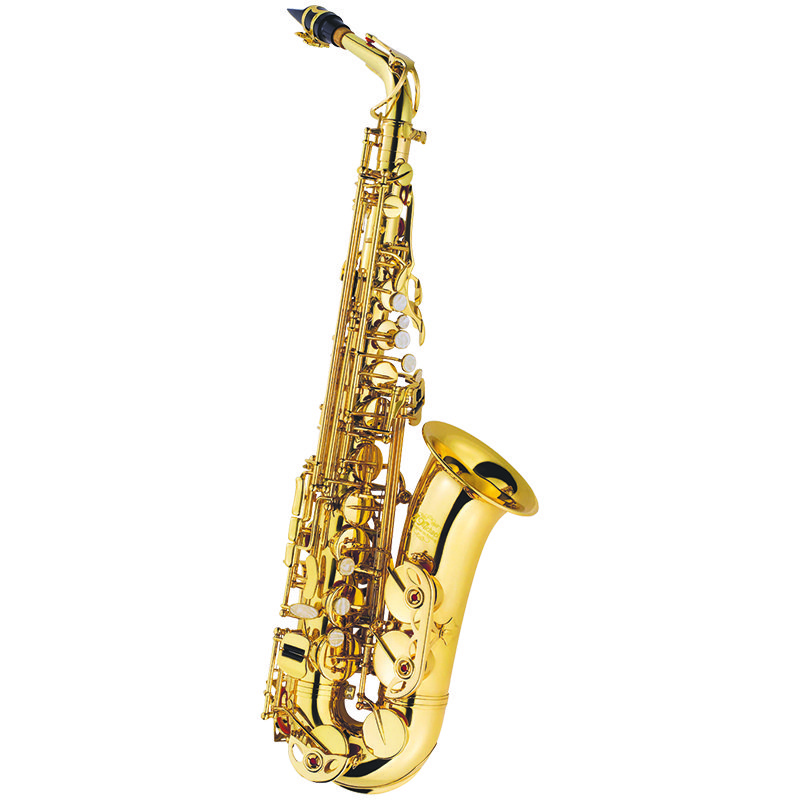 J Michael Alto Sax
Level – Beginner – Intermediate
Age – Adult & Child
Grades – 1 – 4
J Michael have some decent heritage and respect within the music industry for student instruments, and as with most J Michael products there is more human involvement that you would think. As a brand, they are respected for both student and intermediate level.
J Michael's intention with the AL500 is that it is an instrument that is sturdy, simple, accurate, responsive and efficient – all at a reasonable price.
Summary
A great instrument to start on, or to continue the journey of learning the saxophone.
Suitable for a beginner or a more experienced player who wants to learn again.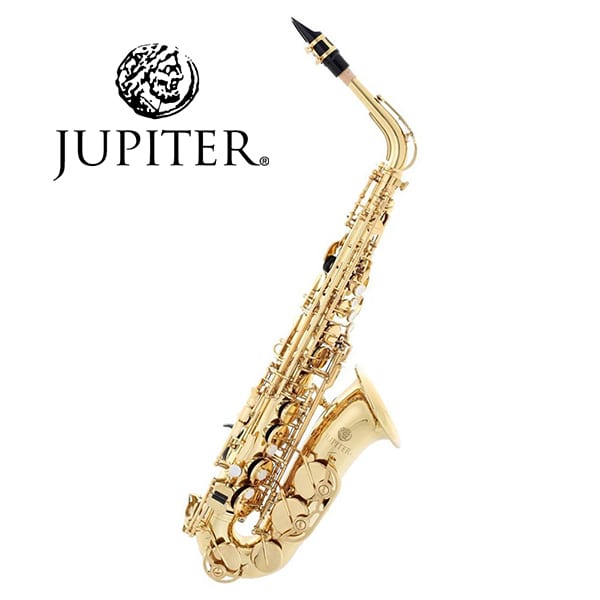 Jupiter Alto Sax
Level – Beginner – Intermediate
Age – Adult & Child
Grades – 1 – 4

The Jupiter 567 alto sax offers the perfect chance to be one step closer to playing the saxophone. It has a solid construction and is among the best saxophones in the price range. The company that produces Jupiter are called Kung Hsue She (KHS) which means a company helping schools and culture, which is exactly what they do.
Build quality is good, they are easy to blow from the off and they will get anyone started properly but will not take you through the higher grades.
Summary
One of the more popular beginner instruments we have seen. Great for getting out of the starting blocks and beyond.
Trevor James Alto Sax
Level – Beginner – Intermediate
Age – Adult & Child
Grades – 1 – 4
The Trevor James Artemis alto saxophone sits alongside the Jupiter and J Michael.  The build quality, how it plays and how it sounds is perfectly in line with the other two brands.
Every instrument Trevor James make is sturdy and well put together, couple that with their heritage and experience they are an all round good choice.
Summary
Suitable for a beginner or a more experienced player who wants to learn again.
Which Saxophone Should You Hire?
As you look through the range of hire saxophones, we would generally say that by paying more for the hire of your first instrument, you would expect:
Better build quality
Better tone quality
Easier to achieve a better sound
There are still many expensive instruments available which don't perform as well as you might expect. We have confidence in the brands we hire, and consider them safe choices that offer the best value for money.
How we choose an instrument
We get shown new models and brands all the time. Our stock has been chosen using three main sources of information.
Firstly, our repairers. Regardless of what anybody else thinks of an instrument, if it doesn't meet the approval of our repairer then we don't stock it, full stop. We need to be able to look you in the eye for years to come, so if our repairers are going to criticise it when it needs attention, we can't hire it!
Secondly, our customers. We have listened to many saxophone teachers and players since 1984. We know what they like and why. Their input mainly concerns practical issues relating to playing, such as tone quality, tuning, feel and positioning of key work.
Finally, we use our own commercial expertise. We address issues such as; is it good value for money? How long it will last? Will it be the right instrument for someone learning to play? Our job is to ensure that we have given you all the information necessary to help you choose the instrument that will best suit your needs.
Hire or buy?
Many parents of children learning for the first time, and some adults who have never played before are understandably unsure of buying until they are more confident that they will cope with learning the instrument, and indeed enjoy the experience. Our Hire Scheme can provide the ideal introduction to the instrument for a comparatively small outlay. The main advantages of our scheme are:
It's economical.  You pay monthly, and you can cancel at any point after the first 3 months – simply return the instrument to us.
Our hire instruments are all top quality.  Many players are put off by the experience of playing on a poor quality instrument.
It's convenient.  You don't have to worry about buying and reselling it if it doesn't work out.  You simply return the instrument to us.