The one question that we get asked a lot is "Which flute is a good starting point for a beginner?". There are so many flutes on market, you be forgiven from being a little bewildered by the choice and price range.
With all of the years of experience we have, one flute that has always stood out is the Jupiter 511E, why? The main reasons are
1. General Build Quality – Unlike some of its rivals, the Jupiter is strong and well put together. We have seen flutes that can have the keywork bent simply by applying pressure with your thumb! On top of that, the actual engineering is exceptionally precise. There are no 'wobbly' bits that will work lose over time and drop out!
2. Padding – Every flute has a pad within the cup, the pads that Jupiter use are of good quality, and need to be if they are going to be stable and not move around. The pads have to    be seated on the tone hole exactly right to ensure an air tight seal. If done incorrectly, and with low quality pads it will not be long before air leaks will a problem and the flute will      be difficulty to play.
3. Headjoint – A lot of design, thought, experience goes into headjoint design. Shape, size, lip plate and chimney all contribute to how the flute plays. Especially when for a      beginner.   The Jupiter headjoint is well appreciated among flute teachers across the world.
4. The lip riser is 92.5% silver content. This makes an enormous difference and enhances the warm clear tone it produces.
Specifiction
Key of C
Silver-Plated Nickel Silver Body
Silver Plated Headjoint
Silver-Plated Nickel Silver Keys
Offset G
Closed Keys
Hidden Adjustment Screws
Ribbed Construction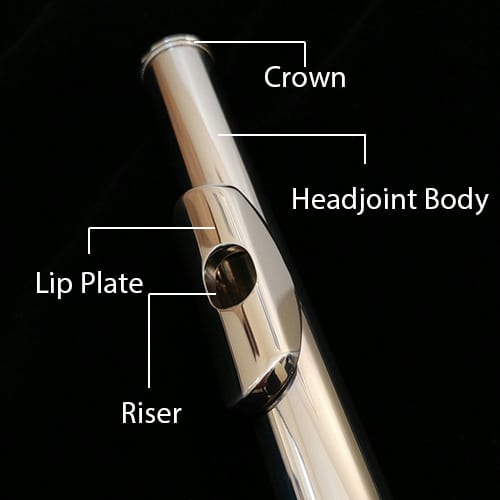 Jupiter JFL511E Student Flute
I'm summary – The Jupiter JFL511 is an excellent starting point at the right price. It will help and encourage someone to learn to play and not hinder their progression. There are flutes out there cheaper, but if it was possible to make a flute worth owning for less than the JFL511, Jupiter would have done it. They are precious, for all the right reasons, about their brand and reputation.