On this page you will find:
Choosing Your Trombone
If you already play a musical instrument, then it's not too hard to know where to start, but if you have no previous experience, choosing an instrument can seem like a minefield. There are so many makes and models on offer, and such a range of prices that you may need some guidance.
If you already have a teacher, it is well worth asking their advice.
It isn't much fun to arrive for your first lesson to find that the teacher doesn't like the instrument you have hired!
We believe that the instruments we hire provide the best combination of quality and value for money available. In this article we will look at the three best student trombone brands around.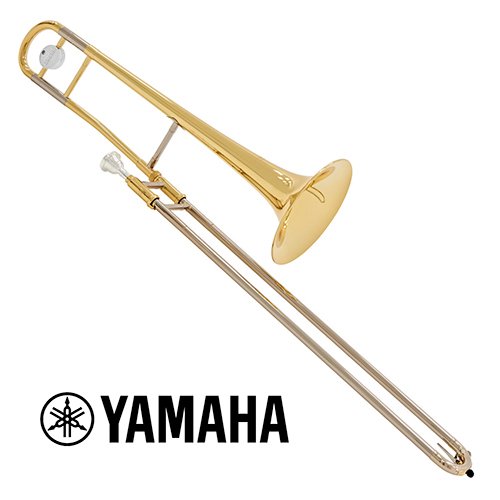 Yamaha YSL 354 Trombone
Level – Beginner to intermediate
Age – Adult & Child
Grades – 1 – 5

Yamaha have some serious heritage and respect within the music industry, and as with most Yamaha products there is more human involvement that you would think. As a brand, they are up there with the best, both student and intermediate level.
The YSL354 is specifically designed for a beginner player. Yamaha standard trombones are designed to make it easier for beginning students to sound good as soon as possible. They are produced in Yamaha workshops by highly trained craftspeople with very similar specifications and manufacturing processes.
Summary
Suitable for a beginner or someone who is already playing but needs a better, more reliable instrument.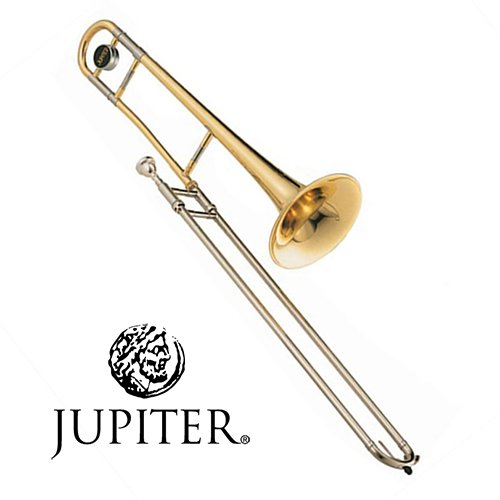 Jupiter JSL432 Trombone
Level – Beginner to intermediate
Age – Adult & Child
Grades – 1 – 3

Solid construction and easy to play, Jupiter is easily the best trombone within the price range. The company that produces Jupiter are called Kung Hsue She (KHS) which means a company helping schools and culture, which is exactly what they do.
Build quality is good, they are easy to blow from the off and get any started properly but will not take you as far as others.
Summary
Suitable for a beginner, or a player who has recently started learning.
John Packer JP031
Level – Beginner to intermediate
Age – Adult & Child
Grades – 1 – 3

John Packer pride themselves with building decent quality student instruments. The JP031 has a good reputation for longevity and durability with teachers and students alike.
Summary

A good entry level trombone for the beginner player.
Which Trombone Should You Hire?
As you look through the range of hire trombones, we would generally say that by paying more for the hire of your first instrument, you would expect:
Better build quality
Better tone quality
Easier to achieve a better sound
There are still many expensive instruments available which don't perform as well as you might expect. We have confidence in the brands we hire, and consider them safe choices that offer the best value for money.
How we choose an instrument
We get shown new models and brands all the time. Our stock has been chosen using three main sources of information.
Firstly, our repairers. Regardless of what anybody else thinks of an instrument, if it doesn't meet the approval of our repairers then we don't stock it, full stop. We need to be able to look you in the eye for years to come, so if our repairers are going to criticise it when it needs attention, we can't hire it!
Secondly, our customers. We have listened to many trombone teachers and players. We know what they like and why. Their input mainly concerns practical issues relating to playing, such as tone quality, tuning, and the feel of the trombone.
Finally, we use our own commercial expertise. We address issues such as; is it good value for money? How long it will last? Will it be the right instrument for someone learning to play? Our job is to ensure that we have given you all the information necessary to help you choose the instrument that will best suit your needs.
Hire or buy?
Many parents of children learning for the first time, and some adults who have never played before are understandably unsure of buying until they are more confident that they will cope with learning the instrument, and indeed enjoy the experience. Our Hire Scheme can provide the ideal introduction to the instrument for a comparatively small outlay. The main advantages of our scheme are:
It's economical.  You pay monthly, and you can cancel at any point after the first 3 months – simply return the instrument to us.
Our hire instruments are all top quality.  Many players are put off by the experience of playing on a poor quality instrument.
It's convenient.  You don't have to worry about buying and reselling it if it doesn't work out.  You simply return the instrument to us.